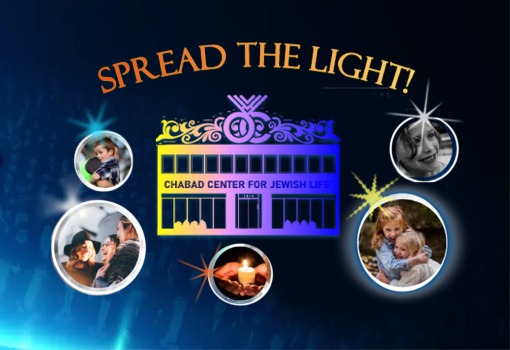 Partner with Us!
Over the past 15 years, Chabad of Oakland & Piedmont has become a valuable resource to the community. Our success over the years has been made possible by the many people in the community who have chosen to partner with us and support our many activities and community services, sharing the rewards for all we do.
We invite you to partner with us in offering these vital services that help ensure the future of our community, now and into the next generation. Together, we can continue to Power a proud and vibrant Jewish Future in Oakland & Piedmont! To our Future!
Please take a moment to support us! Every donation made till the end of year will be doubled by a generous donor.
Your donation doubled! Your Impact Doubled!


Recent Donors:
Bar Levy
End of Year …
Amount Donated
$540.00
Alice Harron
End of Year …
Amount Donated
$54.00
Abraham Boskovitz
End of Year …
Amount Donated
$300.00
Susan and Ron Edelman
End of Year …
Amount Donated
$108.00
Terry and Stephen Friedkin
End of Year …
Amount Donated
$500.00
Sonja Trauss
End of Year …
Amount Donated
$180.00
Eric Walker
End of Year …
Amount Donated
$220.00
Anonymous
End of Year …
Amount Donated
$10,000.00
Anonymous
End of Year …
Amount Donated
$900.00
Melanie Kushnir
End of Year …
Amount Donated
$36.00