Hebrew School Calendar 5780 | 2019-2020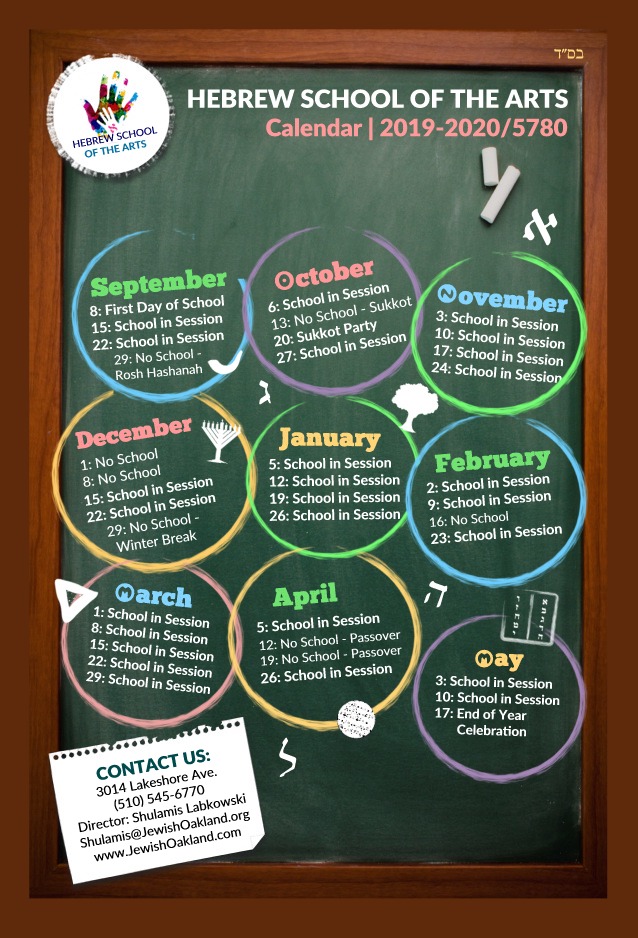 Times: Sunday – 11:00 AM to 1:30 PM
First Taste (3-5 year olds): 11:00 AM to 1:00 PM
Lunch is provided.
Location: Chabad of Oakland & Piedmont, 3014 Lakeshore Ave.
Tuition: $795 (includes registration, books, art supplies and lunch).
First Taste (3-5 year old class) $695 (includes registration, supplies and lunch).
Please call Rabbi Dovid or Shulamis Labkowski to discuss any financial considerations or to make a payment plan at (510) 545-6770.