The most important birthday party is coming up…the birthday of the world! You're invited to an
exploding, socially distant celebration at Chabad of Oakland. Together we'll
experience Rosh Hashanah in a whole new way.
Kids will make sweet treat surprises fit for a party of such universal proportions after learning
about the importance of the new year and all of its mitzvot.
Kids will buckle their seatbelts and take off on an international shofar tour. Taking along a
personalized passport, the journey will feature unique twists and turns. In each country, kids will
meet someone who had a small idea that exploded into a project with a huge impact. What
better time to focus on improving ourselves and the world than right before the Jewish new
year?
Of course, no birthday is complete without gifts—children will each "give" a personalized new
year resolution to the world in honor of its birthday, wrapping their presents into mini capsules
and placing them in their own hand made confetti poppers for a grand gift reveal at the end of
the program.
Due to the poor air quality, this event is rescheduled for Zoom.
For kids age 4-10. Free of charge. RSVP for a party bag with all necessary supplies to be delivered to your door (in Oakland). RSVP by Tuesday, September 15 at 11am.
The Exploding Birthday Party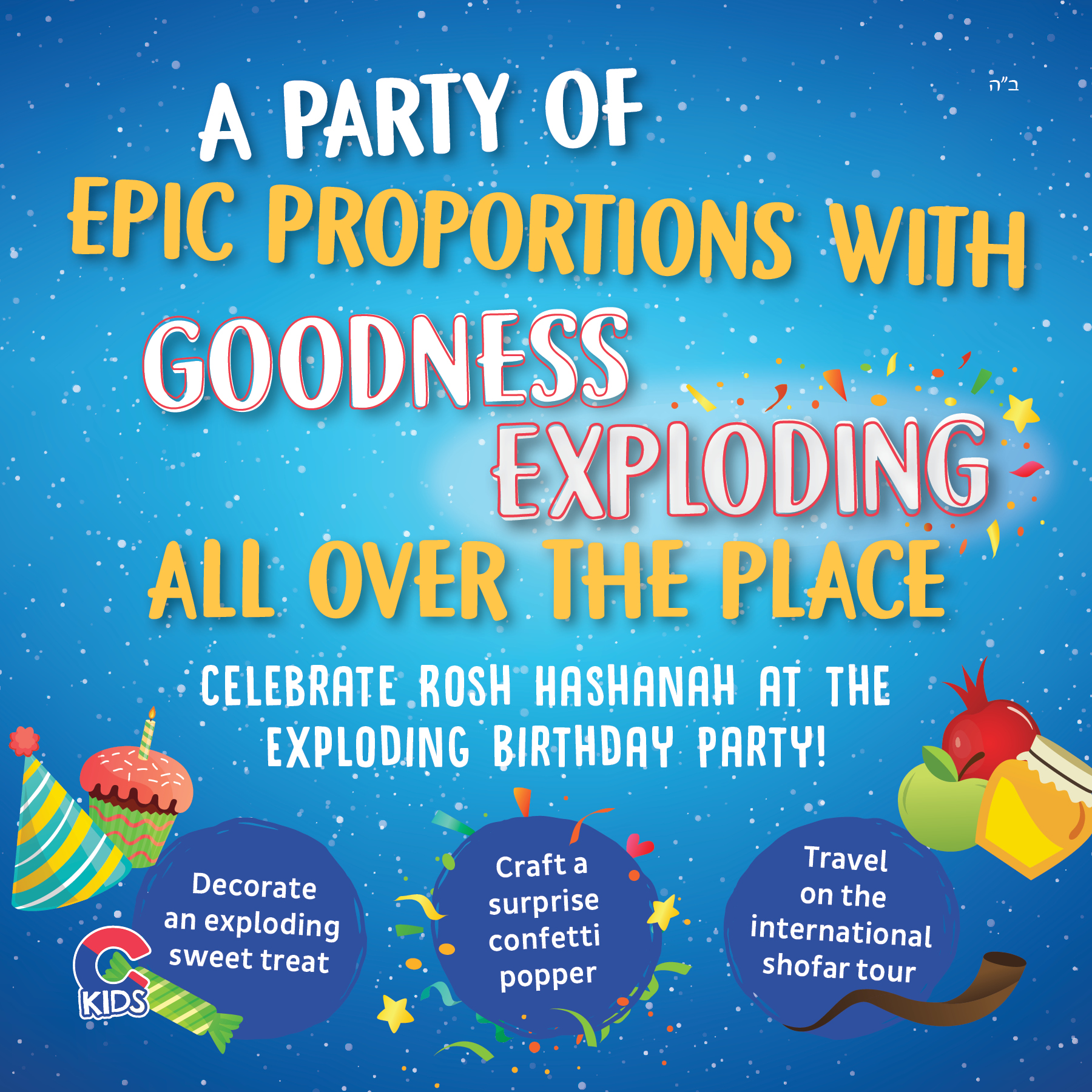 When
September 15th, 2020 from 4:30 PM to 5:30 PM
Location
Online
CA
94610
United States